The Peugeot 5008 GFTE
– A new model of the GFTE family
With a fantastic Operator's environment, the GFTE built into the Peugeot 5008 is by far one of the most operational friendly friction testers available on the market. Direct access of the measuring touch PC from driver's seat and with easy operation of the FTMS measuring program, the Operator is in full control during the complete measurement. The front wheel driven Peugeot 5008 is equipped with an Automatic 8 speed transmission with a various selection of gasoline or diesel engines.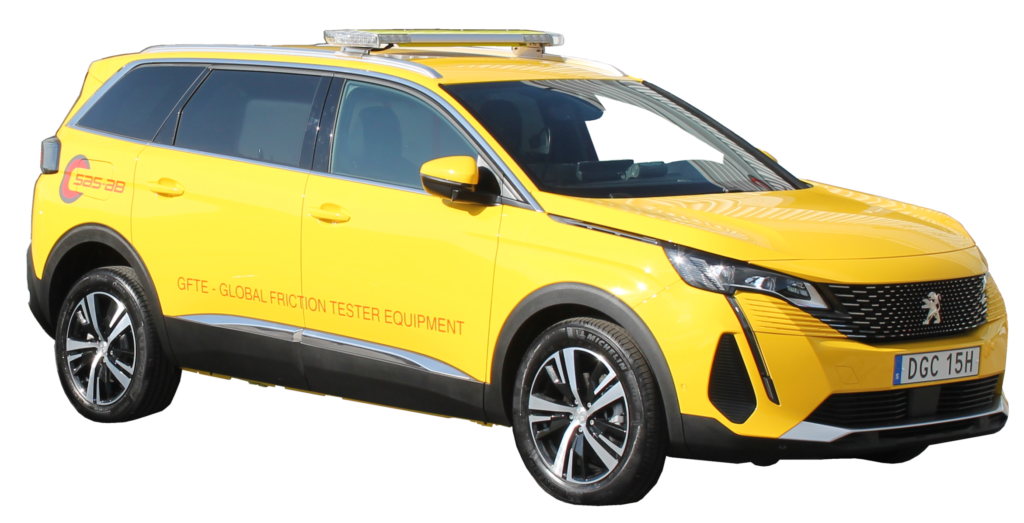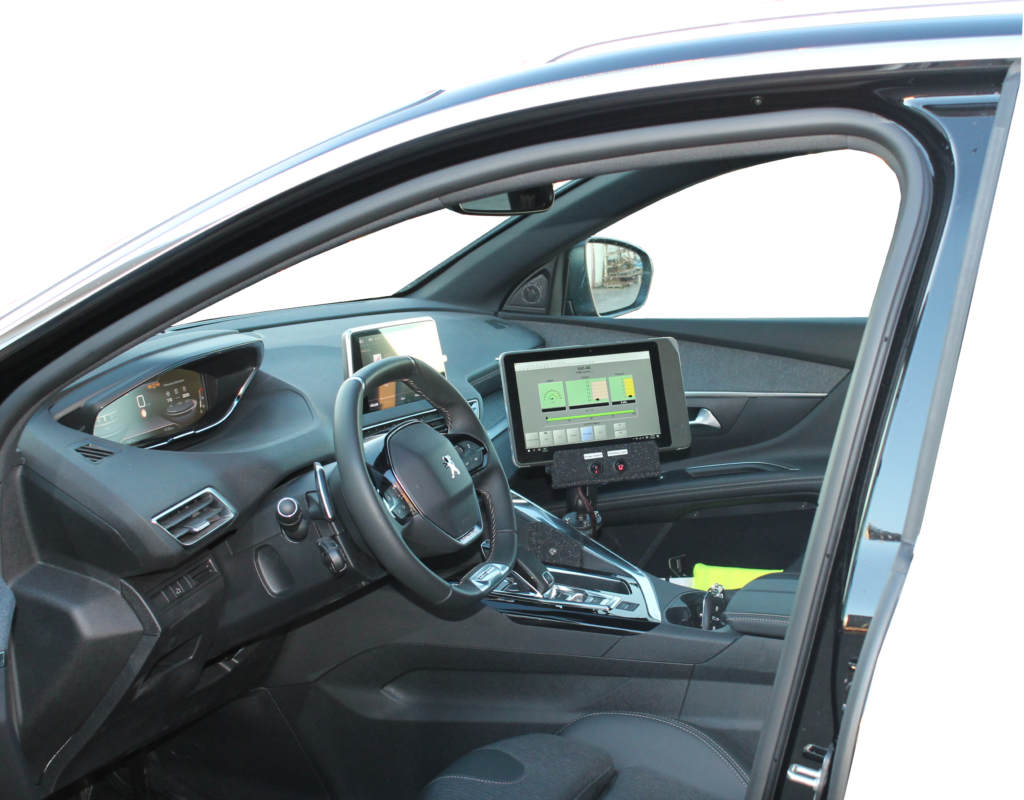 The Operator controls all actions from the touchscreen PC:
Calibration of the measuring sensors
Electronic self-test of measuring sensors
The measurement
The measurement:
Select the surface to be measured
Lower the measuring wheel
Perform the measurement